A complicated allergic dog Dermatology
Available Languages:





Course description:
A 5-year-old continental bulldog with a body weight of 31.8 kg, was referred to the dermatological service with, apparently, a multifocal extended deep pyoderma. He has always had problems with allergies and is used to get corticosteroid injections, nevertheless he gets worse and worse over time. Let's find out what is happening!
Objectives:
Apply systematic knowledge and problem solving strategies to prioritise the differential diagnoses based on clinical history, signalment and physical examination findings.
Perform and interpret the diagnostic testing required to confirm a clinical diagnosis of the pruritic dog.
Learn the importance of bacterial culture and susceptibility testing.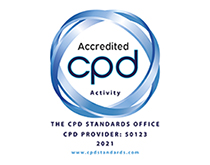 This activity equates to 2.5 hours of CPD
Expert:
Edda Hoffmann
Dr.Med.Vet, Secretary of the German Society for Veterinary Dermatology
(Germany)
Dr. Edda Hoffmann graduated in 2001 in Gießen after being in Spain (Universidad Complutense de Madrid) for two semesters. She completed her doctoral thesis at the Centrum for Physiology at the University of Cologne. Since 2005 she is strongly connected to DGVD (German Society for Veterinary Dermatology) and from 2007, she is also an active member of ESVD (European Society of Veterinary Dermatology).
Are you ready?