Mastitis diagnostics. What we can learn for mastitis therapy and udder health Mastitis
Available Languages:




Course description:
Course based on a Lecture about Mastitis diagnostics in dairy cows, imparted by the expert Christian Fidelak in Barcelona, September 2018.
Objectives:
Review sampling techniques and culture methods.
Describe bacteriological findings in mastitis samples and different stages of lactation.
Stablish antimicrobial patterns for certain microorganisms.
Make a revision of the udder health management.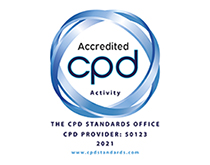 This activity equates to 2.5 hours of CPD
Expert:
Christian Fidelak
Dr. Med. Vet, consultant expert in udder health, gynecology and andrology, managing partner at Bovicare GmbH
(Germany)
Dr. Christian Fidelak graduated in 1998 at the Free University Berlin (FU Berlin) being, over a decade afterwards, a research assistant at the Reproductive Veterinary Centre in the same University as part of udder health, gynecology and andrology working groups.. He obtained his Doctoral thesis in Animal Health in 2003 at the Research Institute for Organic Agriculture in Germany (FiBL/Berlin). Currently he is a managing partner of Bovicare GmbH in Potsdam, a dairy milk consultancy company.
Are you ready?