Experience
in treating
feline pyoderma Dermatology
Available Languages:





Course description:
An 8-year-old castrated male British Shorthair indoor cat was presented to the dermatology service with a history of vomiting, pruritus and skin lesions progressing over two years. You already know how frustrating can be treating an inflammatory/pruritic skin condition in a cat that fails to respond to conventional therapy. Let's find out why!
Objectives:
Apply systematic knowledge and problem solving strategies to prioritise the differential diagnoses based on clinical history, signalment and physical examination findings.
Perform and interpret the diagnostic testing required to confirm a clinical diagnosis of the pruritic cat.
Learn the importance of bacterial culture and susceptibility testing.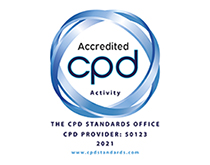 This activity equates to 2.5 hours of CPD
Expert:
Anna Gerke
Dr.Med.Vet, Scientific Coordinator of the international Veterinary Dermatological Symposium (St.Petersburg)
(Russia)
Dr. Anna Gerke graduated from the St. Petersburg State Academy of Veterinary Medicine in 1998 and completed her Phd in 2007. She combines clinical work in private clinics with research, being since 2012 the scientific editor of the dermatology items in the Scientific and Practical Journal VetPharma. She is also the Scientific Organizing Committee Coordinator of the International Veterinary Dermatological Symposium, which is held annually in St. Petersburg (Russia).
Are you ready?